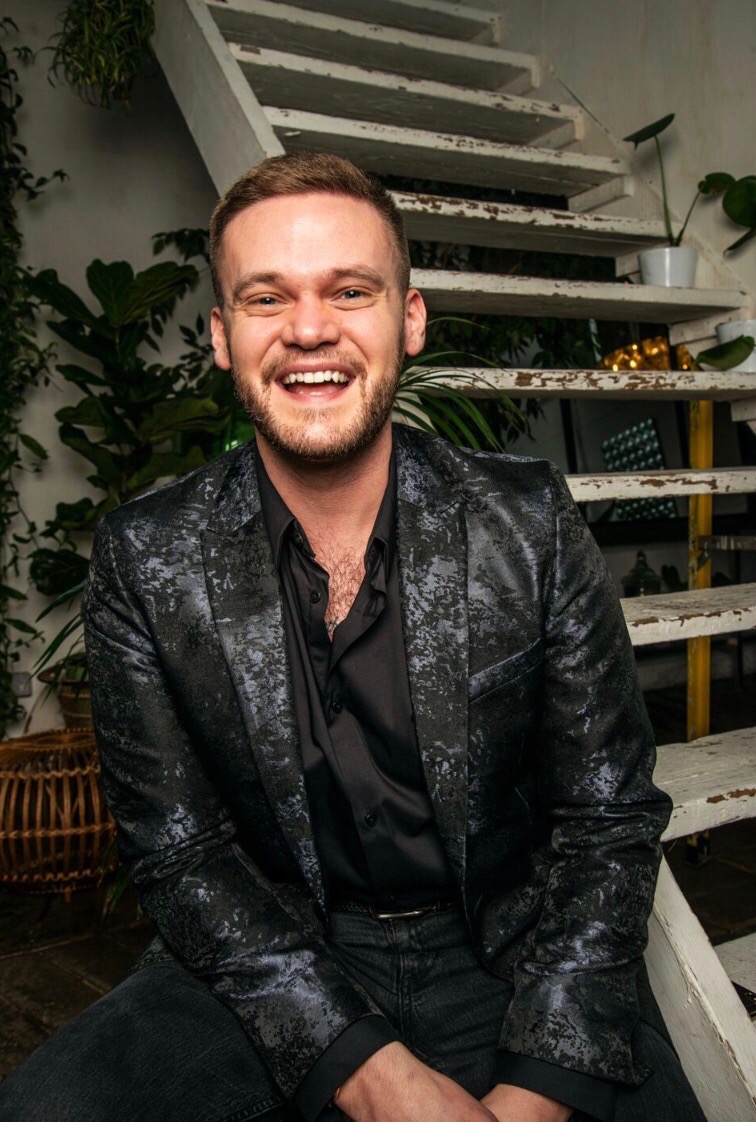 is a vocalist, arranger, director, vocal coach, and recording engineer from Long Island, New York. He currently sings Tenor in the five-time Grammy winning vocal group, The Swingles.
He is also currently the Director of Vocal Arranging for The Vocal Company. Before joining The Swingles, Jon was the Music Director of Hyannis Sound, Cape Cod's all-male professional a cappella group. He holds a Bachelor of Music degree in Vocal Performance from the University of Delaware where he also studied Music Education. In addition to a cappella, Jon trained as a classical singer and sang in the internationally-acclaimed UD Chorale while also performing several leading roles in opera productions. Alongside his classical training, Jon studied as a jazz singer with Robin Hall and later directed the UD Jazz Singers. Jon has won several Contemporary A cappella Recording Awards for his work as a recording engineer and arranger. Many of these have been featured on compilation albums including BOCA, Voices Only and Voices Only Forte. His arrangements have also been featured on SKY 1's TV Show "Sing: Ultimate A cappella," where he arranged for the Billboard chart-topping British band, The Vamps. Jon has been seen singing with The Swingles on tour with Gareth Malone, Kurt Elling, New York Voices and The Real Group, as well as on OnlyConnect and The West Wing Weekly. He specializes as a coach and masterclass clinician for high school, collegiate and professional groups all across the world, many of whom have gone on to receive placements at competitions and special awards for their performances. He is currently an instructor at The Vocal Company's Next Level Direct and Next Level Arrange seminars where students come to learn how to teach voice, direct vocal ensembles, arrange, and compose for vocal groups. You can hear Jon's voice on movie soundtracks such as "Downsizing" and "Mary Poppins Returns." Jon currently resides in North London and is frequently traveling all around the world.
Jon's background in many different styles has led him to a holistic approach to music education, where no genre is better or worse than another. He coaches all types of groups and solo pieces, be it a Brahms choral work, a vocal jazz standard, an aria, or a top 40 pop hit. In his solo teaching, he helps his singers understand how to sing healthily in all styles. When it comes to an ensemble masterclass, he takes a combined approach of performance and connection to the lyric with the mastery of musical details to achieve the best product possible. He also offers workshops in improvisation, stage presence, directing, arranging, and more.
Jon arranges songs in all styles with any combination of voicing/instrumentation. Most notably, his arrangements were featured on Sky 1's TV show, "Sing: Ultimate A Cappella." He is a Contemporary A cappella Recording Award-winning arranger and his arrangements are sung by high school, collegiate, and professional groups around the world. Listen to some of Jon's work below.
Jon offers Custom Arrangements, Stock Arrangements, Arrangement Editing and Part Tapes.
More shows
AUG 6 TUES - BVs for Edward Randell - The Bedford, Balham, London
OCT 18 FRI - John Featherstone's Te Deum - Paris, France